How to Dilute Essential Oil in a Roll On Bottle
Oct 12, 2012
This post may contain affiliate links. Additionally, remember that I am not a doctor and any health statements must be verified by your doctor. Read my full disclosure policy
here
.
It seems to me that perfume is always sprayed on.
Is the difference with cologne that you dab it on?  Or in some cases, people will pour it on? 
Cough, sputter, spew.
After researching this a bit, I discovered that the reason some men feel the need to overpower us women with their "scent," is because cologne is not as fragrant.  Thus they have to use more.
Sorry to single you out men.
I have a distinct memory of being in middle school and one of my locker neighbors poured out the contents of his cologne into his locker. 
I d.r.e.a.d.e.d. going to get my books.
I earmarked colognes as evil from that day forward.
Just kidding.  Kind of.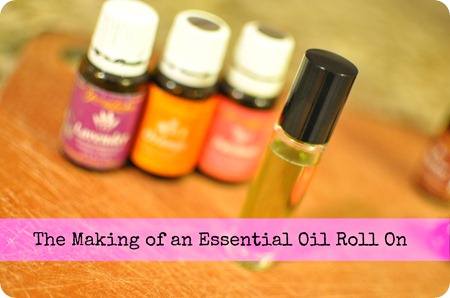 But I have digressed almost beyond the point of possibly ever saving this post.  Seriously what do cologne seepage  and making your own roll on bottle of diluted essential oil have in common?
I suppose, you wear them.
Kinds of Roll On Bottles
You have many options.  Young Living carries a few roll-on bottles rip-roaring ready to go, such as Breathe Again and Stress Away.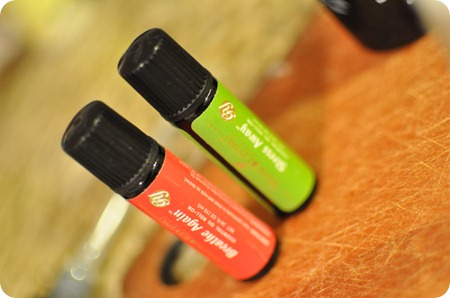 Or you can attach a roller ball filament (provided by Young Living) to the top of your 15 ml bottle, as demonstrated with my Thieves essential oil bottle.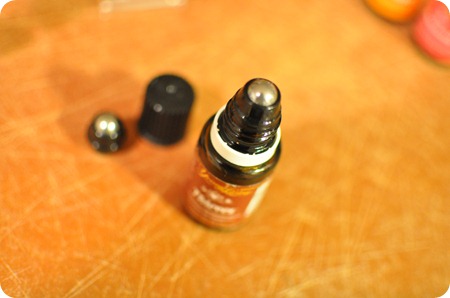 In fact, I once wrote an entire post about Thieves.
Or you can make your own concoction using a glass bottle from Abundant Health.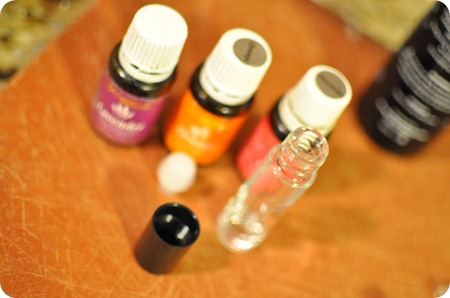 How to Dilute Essential Oil in a Roll On Bottle
For today's purposes I am making one of my favorite "earthy" scents.  Read – hippie cologne.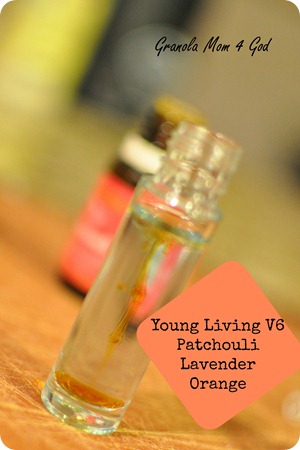 Directions
Fill bottle with Young Living V6 carrier oil.  I use this oil because it is odorless and does not stain clothing.  Additionally it absorbs quickly.
Add to bottle:
4 drops Patchouli
3 drops lavender
3 drops orange
Insert roll on cap (and lid if you aren't using immediately).
I recommend you label your bottles, in case you enjoy blending your own oils a little bit too much.  You don't want to snag your husband's cologne when you want to smell like Jasmine!  (This is the label maker that I use abundantly!)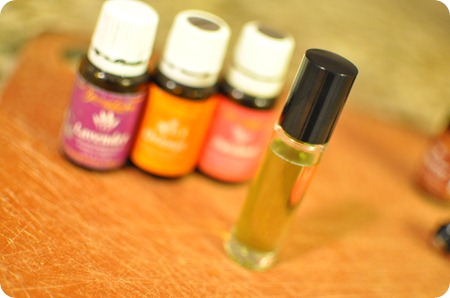 Shake to mix.
Apply to wrists or neck for a musky, earthy scent.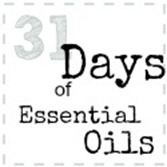 New to the 31 Days of Essential Oils?  No problem!  You can catch up easily!