How to Apply An Essential Oil
Oct 2, 2012
This post may contain affiliate links. Additionally, remember that I am not a doctor and any health statements must be verified by your doctor. Read my full disclosure policy
here
.
Is there a right or wrong way to apply an essential oil?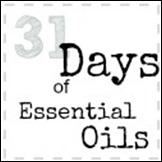 Well, this is actually a hot topic.  But one I don't think you should lose sleep over. 
While powerful, therapeutic grade essential oils are pure and, I believe from my research and personal experience, only capable of healing.  I have even heard it said that it is IMPOSSIBLE to be allergic to a therapeutic grade essential oil.
You may have a detox reaction, but that does not mean you have an allergy to the essential oil.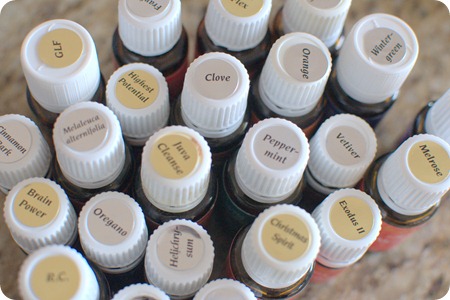 What Are the Most Common Detox Reactions?
skin redness (to alleviate irritation apply a carrier oil* NOT water)
headache
What is a Carrier* Oil?
A carrier oil is an oil other than the essential oil used to dilute the essential oil.  Examples of carrier oils are:
V-6 (an fabulous oil that doesn't stain clothing and quickly absorbs),
coconut oil,
olive oil,
or almond oil.
How to Apply Essential Oils with a Carrier Oil
To apply, eyeball 1/2 tsp of aforementioned carrier oil in the palm of your non-dominate hand and carefully allow 1-4 drops of therapeutic grade essential oil to fall into the oil puddle.  Mix the carrier oil and essential oil together in a clockwise motion three times. 
Apply where needed or cup hands around nose and inhale deeply.  Rub remaining oil on the back of your neck or on someone in need beside you!
What does "Neat" Mean?
Neat means that you are applying the essential oil directly to your skin.  You are NOT using a carrier oil. 
There are many who believe that therapeutic grade essential oils are so pure and concentrated that they must be diluted to be effective.  The theory is that your body will become overwhelmed and basically flip the circuit breaker, if you will.  At that point, the oils will not produce the desired healing.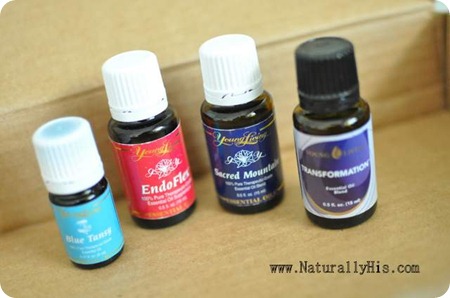 Err in the Middle
I tend to err in the middle.  I do believe that less is more.  I choose to use a carrier oil based on the reason for application.
For example, when I have a headache, I do not use a carrier oil.  I apply one drop of Aroma Sieze Essential Oil to my skin and breath it in DEEPLY. 
But when I am cleaning a cut on a knee, I scoop up a spoonful of coconut oil and mix it with lavender to clean and soothe.
OUCH!!!  My Eye is Burning!
By the way, never ever splash your face, eyes, skin etc. with water, especially warm water, to alleviate stinging skin caused by an essential oils
(Note: Some oils are considered "hot."  This means they can cause irritation, like cinnamon or clove oil.)
Oil and water don't mix.  Water will only drive the oil farther into your skin.  Just like a science experiment.
The solution to irritated skin is to apply more carrier oil.
Which you should have been using a carrier oil anyways, if you were using a hot oil.
Just sayin.'
Thanks Nester!  Joining in for Day 2 of the 31 Days of Essential Oils series!