Butt Butter (AKA Infinity Salve)
Aug 17, 2012
This post may contain affiliate links. Additionally, remember that I am not a doctor and any health statements must be verified by your doctor. Read my full disclosure policy
here
.
Originally I created this recipe for a certain someone's bottom.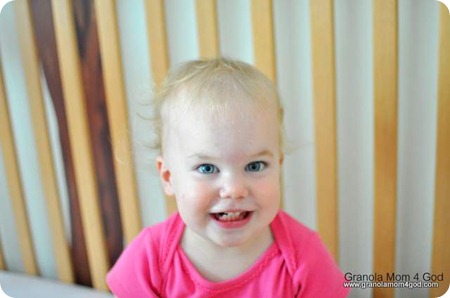 She likes to sleep in.  And that creates some issues for a child still in diapers.  Chaffed skin, if you will.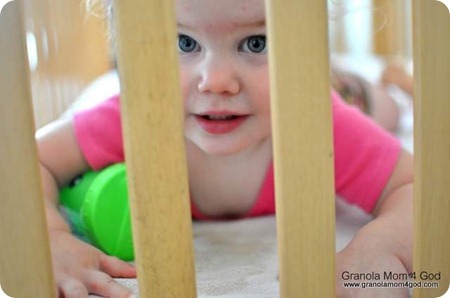 I let her sleep in because I would like to be sleeping in.  And it allows us to get school done.
This recipe is for more than a baby's bottom.
I slap it on other parts.
Boo-boo's.
Weird ear scabs.  (Not that any of my children had this malady.)
Eczema compounded with itching.
Rashes.
Heat/yeast bumps. 
Blisters.
I am sure you could use it for  more issues.  I guess I need more children to experiment on.  
More than a butt butter diaper rash cream.
I just can't stand to use commercial diaper rash ointment.  Icky. 
So, no double dipping.  Keep the contents of your butt butter container . . . clean . . . free from invisible (or not so invisible) floaters – if you catch my meaning. 
By doing so, you can use this ointment on a variety of skin issues.
Just don't eat it. 
And remember, I am not a doctor.  I'm a mom.  And I only assert the efficacy of this homemade salve using therapeutic grade essential oils.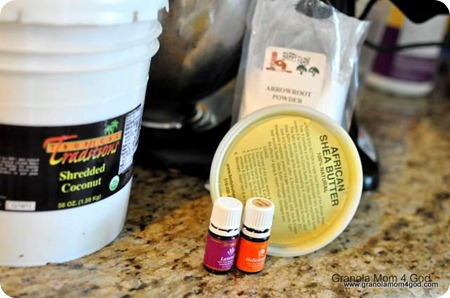 Butt Butter (aka Infinity Salve)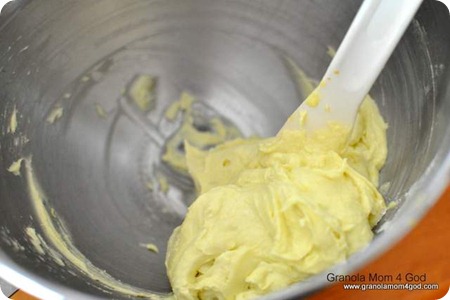 Directions
Place Shea butter in your stand mixer and blend it until it softens and clumps are removed.  Combine coconut oil and therapeutic grade essential oils with smooth shea butter.  Blend.
Now, you may need more or less of the arrowroot powder.  Much of that will depend on how warm your house is.  The warmer your house, the more arrowroot you will need. 
Add arrowroot slowly, otherwise you will be covered in white powder and your lungs will be none too happy with you. 
You want the mixture to have the consistency of butt paste (for lack of better words) or a topical antibiotic cream you would place on a wound.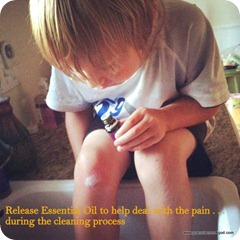 Note:  This mixture can be used for a variety of conditions from chapped hands to cuts.  It is important to keep the salve CLEAN.  No double dipping. I know, I already said that.  But I just can't stress how important this is. I don't want you to make an infection worse by using a contaminated product. 
Additionally, while initially thick, this salve will soak into your skin quite quickly.  So be careful if you are putting on a normally vertical location, such as a knee.  It will melt and drip. 
You will notice, Ezra is hold an essential oil named Release.  I had him smell this while I cleaned the scooter wound.  It really seemed to help him control his emotions and handle the discomfort of my disinfecting and debriding. 
You can find these oils on my Essential Oils website.